VSAnne let a punk chord of glorious mischief rip by awarding the Palme d'Or to Titane, Julie Ducournau's gonzo genderqueer body-horror shocker, and the jury and many fans of the film will have relished the delicious, overwhelming thrill of it all. It's the biggest show since Lars Von Trier won it for Dancer in the Dark – and above all, it's an award that makes Julie Ducournau the second female Palme in the history of the festival, since Jane Campion.
I must admit that I was not a fan of Titanium, being in my opinion neither the best film in competition, nor the best film that Ducournau has made – being less interesting than his first film, the Raw more complex and more shocking. . But I'm a huge fan of defying the consensus and overthrowing the tyranny of anemic good taste, and maybe there's something about the enduring majesty of cinema that begs to be trolled, a bit. Tonight, Titanium squeezed its steel boot through the origami flower of received wisdom. And there is something refreshing about it.
Newcomer Agathe Rouselle gave her everything she had – which was a lot – as Alexia, a young woman who grew up with a titanium steel plate in her head, after surviving an accident. car damage in his childhood caused by his unnecessary father. Making a living as a dancer, she takes extreme punitive action against a creepy and abusive male fan and runs off in a boy's disguise, where she ultimately falls under the surprisingly loving protection of Fire Chief Vincent (played by grizzled French cinema and crumpled veteran Vincent Lindon).
But she also had transgressive Ballardo-Cronenbergian sex with a vintage Cadillac, leaving her pregnant with a child devil anthro-automobile hybrid. Titanium may well become a cult classic to rival Eraserhead, though perhaps being turned down for the Palme d'Or would have done as much for that rise. I have to be honest and say that I still found something a little silly and unnecessary in Titanium, but it is obviously the work of a supremely talented filmmaker who calculates its effects with masterful precision, and we are witnessing a great career start.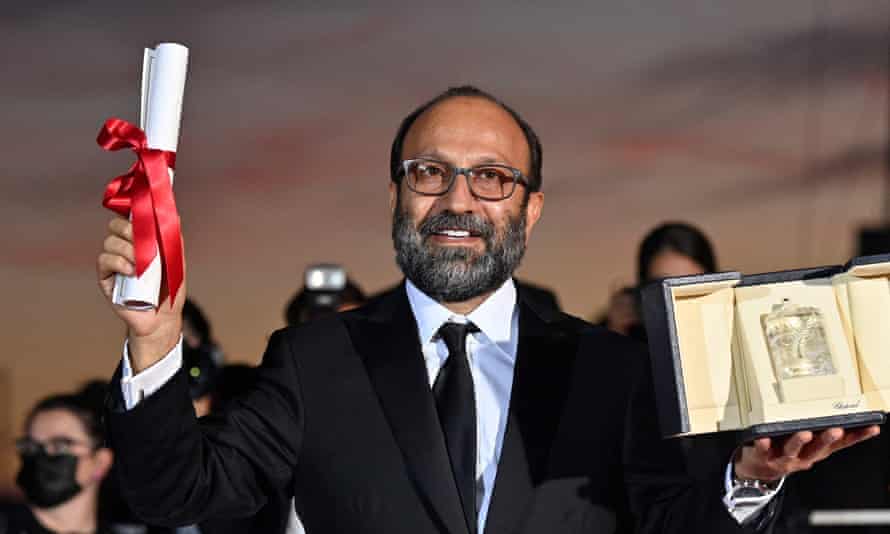 The second prize was split between two films: Compartment No 6 by Finnish director Juho Kuosmanen and A Hero by Asghar Farhadi. This latest film was immensely admired here in Cannes with plenty of tips for the grand prize: the intricate and subtle story of a man jailed for debt who thinks he can get out of his prison sentence by paying his creditor by selling secretly the gold coins his girlfriend found at a bus stop – and then when that seems tricky, makes his way to another idea: pretending to be an honesty hero and returning them to their owner. It's an intriguing high concept, although I wondered about something quite forced and contrived in some of the plot transitions. He underestimated an excellent performance of Amir Jadidi as a self-pitying antihero. (I think he should have had the best actor.)
I loved compartment 6, and its unexpected success this evening was one of the real pleasures of the evening: a love story on board a train, with a touch of French New Wave, while he Finnish archeology student gradually falls in love with a tough, boorish Russian with a heart of gold.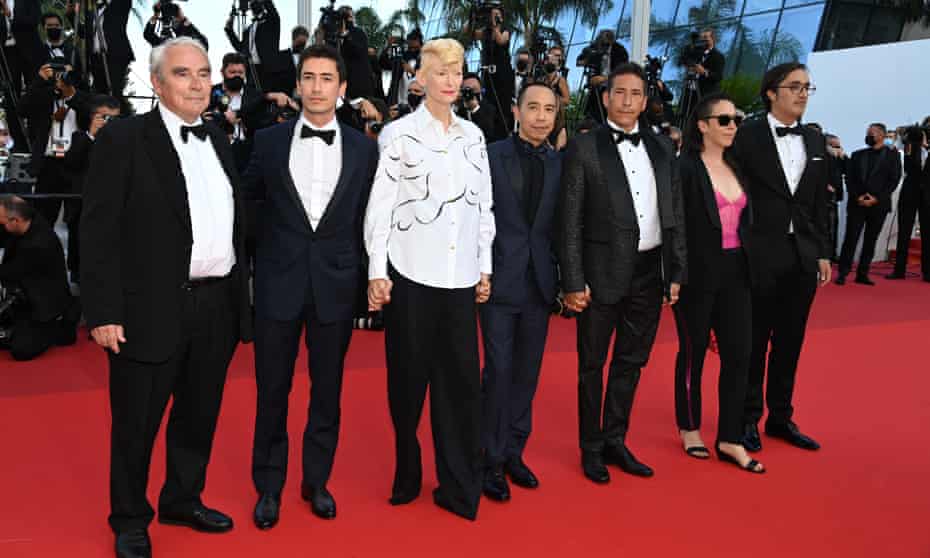 It turns out that the "bronze medal" level, the jury award, was also a split decision. It was shared by Memoria, a visionary and spooky slow movie gem of Apichatpong Weerasethakul, about an expatriate Englishwoman in Bogota (played by Tilda Swinton) hearing the weird noises (maybe like the noise of or – terrifying and elemental boom in the cave in A Passage by EM Forster in India) and Ahed's Knee by Nadav Lapid, about an Israeli director in the grip of rage and the guilt of being complicit in the institutional cruelties of his country. For me, Ahed's Knee was directed, lit, and edited with an arousing energy and hyperactivity that mimicked its hero's hustle and bustle, but its storyline led to weak breakouts. Memoria is a wonderful movie, but I can see how it would divide a jury.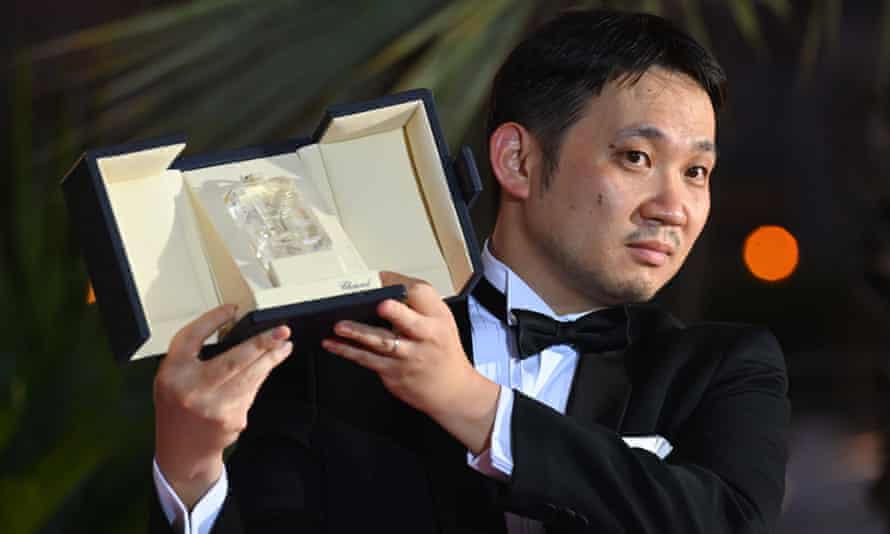 My own (inaccurate) tip for the Palme d'Or itself was Ryu Hamaguchi's fascinating and mysterious film Drive My Car, elegantly inspired by Murakami's short story; In the end, Hamaguchi had to settle for the Best Screenplay award with his co-writer Takamasa Oe, and there's some justice to that: the screenplay was shot extremely well in both the building blocks of the storytelling. and in line by line distinction of his dialogue.
Leos Carax has found making films such a personal endeavor in recent years that it's nice, in a way, to see him win the Best Director award for the thunderous and ambiguous musical Annette, composed by Ron and Russell Mael of Sparks and starring Adam Driver and Marion Cotillard as the bad-boy comedian and refined opera singer who have a child together: the troubled singer of the title. Again, Carax's management was authoritative enough, especially since he was working in English, but I would have preferred that award go to Sean Baker for Red Rocket, his story of a failed Trumpian pornstar, or Jacques Audiard for his Paris, 13th District, the love stories that intersect in the Olympiades district, films unfortunately passed over in silence this evening.
As for the acting awards (and it's arguably a mark of Cannes more intellectual image that they are less important than for the Oscars), Caleb Landry Jones, who is so often cast in difficult and disturbing roles, won the Best Actor award for his very disturbing performance as Martin Bryant, in Justin Kurzel's Nitram: Australia's Most Notorious Mass Killer. It's a powerful performance, although there is something a little obvious about the choice.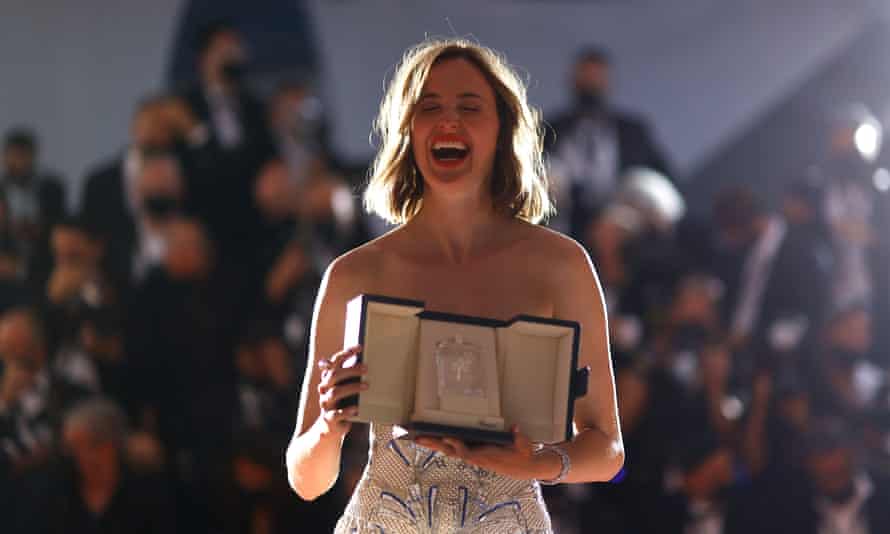 My favorite award of the whole night was the Best Actress Award given to the relatively unknown Norwegian actress Renate Reinsve, in Joachim Trier's relationship comedy The Worst Person in the World, for her superbly judged and incredibly vulnerable performance as young woman realizing that to fall in love is to make an unalterable life choice. I was not the only one in Cannes to say, passed out: "A star is born" – but it is true.
But the real star who is born tonight is Ducournau for his film Titane; she made history with her victory, and what a rock'n'roll end to a richly enjoyable festival.