SOUTH-EAST NC – There is a lot of movement around the Port City regarding new restaurant, foodtrucks, bars and bottle shops openings and closings, as well as the launch of organizational and food festivals and events and festivals. non-profit. While Port City Daily already covers the majority of this news, changes and smaller changes sometimes go under the radar.
READ MORE: Follow the other culinary news of the week
"Small Bites" offers another way to inform readers of what's happening in the local culinary scene: what to expect when it comes to expansions of existing establishments or menu changes, closings. and temporary renovations, overtime or openings, pop-up events and other news of interest.
Do you have something to consider? E-mail [email protected]
Wilmington Distillery heads to former Dock St. Oyster Bar location
A new distillery will open on Dock Street between Water and Second in 2022. Owned and operated by Matt "Chewy" Karn, best known for IZZYz white rum, the Wilmington Distillery will be a "boutique craft tasting room to experience liquors / spirits low volume crafts done on site, "according to the City of Wilmington Building Permit.
The distillery will take over the 3,800 square foot space at 12 Dock St., last occupied by Dock Street Oyster Bar. The architect is listed as Stan Fowler, as well as contractor Gregory Greg of RGR Construction and Roofing.
The restaurant's equipment will be replaced with a copper still, according to Karn, who said it will produce various spirits, including rum, vodka, moonlight and limoncello.
"Eventually I'd like to make whiskey but, you know, it takes time," Karn said.
He confirmed that this would be the first showcase he would operate for his spirits. IZZYz debuted in 2018 in space with the Diablo Distillery in Jacksonville. He's planning a spring launch downtown – "hopefully by Azalea Fest, if all goes well."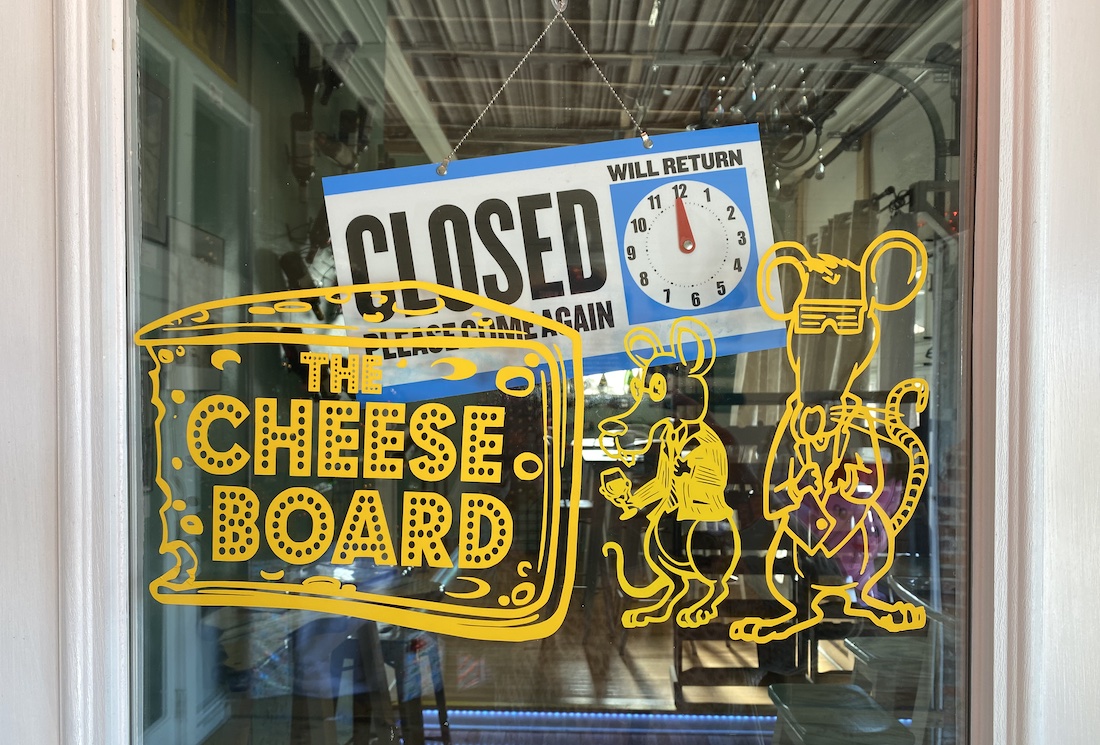 From cheese to keys
The Cheese Board is no longer located in the downtown City Market, which lost its historic status in October after the owner applied for permission to transform the market into a multi-story residential project with commercial space. Cheese Board owner Brad Nuznoff has confirmed that the last day of the wine and cheese shop at 119 S Water St. is Christmas Eve.
But this isn't the last time downtown visitors will see the operation. Nuznoff moves the bar to a new space four times the size of its current 700 square foot dig.
"I can't say exactly where yet," he told Port City Daily. "The papers are soon signed. But I can say it will be downtown – new construction – and I'm 99.9% sure it will stay on Water Street.
The 2,300 square foot space will be called The Cheese Board Piano Bar. Nuznoff will host dueling piano nights on weekends, he said, hosted by Broadway artist and pianist Brian Whitted. Whitted works frequently with the Opera House Theater Company, as musical director of "The Piano Men" and other magazines.
Nuznoff will also continue to host local musicians on the cheese board stage. "We will have Donna Merritt and Joel Lamb regularly on the big baby," he said.
The new space will also offer an expanded menu, still highlighting cheese and paninis, but also adding specials during evening events. It will not be a full-fledged restaurant, Nuznoff said: "no deep fryers, no hood systems".
"But we add desserts," he said. "And we'll have alcohol and stay LGBTQ-friendly."
Cheese Board will continue to host drag bingo, trivia and karaoke nights, which Nuznoff expects to expand with the increased capacity of the space.
"So we can do the events that we were doing but like 30 times better," he said.
He will also increase his staff to have two bartenders at a time and someone working in the kitchen.
If all goes according to plan, the fit-up of the new space is budgeted between $ 180,000 and $ 200,000, depending on the bar owner.
Nuznoff is currently working to secure the architect and contractor of the Cheese Board Piano Bar and is running for an opening on April 1, 2022.
A new food truck to serve Puerto Rican street food
Last summer, a trio of roommates – Carlos Canales, Luis Torres and Itzia Maldonado – were homesick for food representative of their homeland in Puerto Rico. They came to the United States in January 2020 to work in the healthcare industry and were employed in Trinity Grove during the pandemic.
Once they were able to explore Wilmington further after the lockdown, they found themselves having to travel to get a taste of home.
"There is no Puerto Rican food here," said Maldonado. "We kept saying, 'How are we going to get Puerto Rican food? ""
Trips to Jacksonville and Fayetteville helped sate their cravings, but about an hour's drive to either location wasn't achievable all the time. Canales often made their own recipe for pork and rice and pigeon peas, two staples of the kitchen. He marinates the pork in Adobo, pineapple juice, garlic and white vinegar for 24 hours before slowly roasting it.
In July, the three friends launched their own operation to bring Puerto Rican street food to Wilmington.
"Originally we wanted to start with the food," Maldonado said, "but it was just a way to get your foot in the door with drinks. "
A small trailer called IlmiRicans would be set up on weekends only at markets and family events to serve pina coladas (alcohol-free), a variety of smoothies – Oreos, strawberry-banana, tropical fruit – and coquito ("like milk chicken, served while on vacation in Puerto Rico, "said Maldonado).
"With the drinks we could step in the door and start to explore and find out about the health service and the requirements, and how the process was going to play out, if we were to incorporate food at some point," he said. declared Maldonado.
After six months of learning the ins and outs of the local food truck game, the group is ready to take the concept to the next level. In the New Year, Ilmiricans will ditch drinks and focus only on food.
The menu will consist of garnished fries, served with pork, chicken or ham, cheese, sour cream and a Puerto Rican remoulade (ketchup, mayonnaise and garlic).
Ilmiricans will also serve two kinds of French bread sandwiches: Cubans and tripletas, the latter garnished with three meats, remoulade and potato sticks.
"The sticks add crunch to the sandwich," said Maldonado, a popular home garnish.
Mofongo will consist of crushed plantains, with garlic and butter, molded to be served as an accompaniment. Diners can also add meat as a smaller, more substantial plate. Prices will be between $ 8 and $ 12.
Originally, the entrepreneurs operated the beverage trailer only on weekends, during their spare time from their full-time job as certified nursing assistants (Torres is a nurse and respiratory assistant). However, in January, the food truck – a new, larger vehicle equipped with new equipment – will be open every evening and on weekends at local breweries and other popular places.
IlmiRicans will focus on salty foods, and their menu may change about every six months. "We want to see how people react to food and how the word is spread," said Maldonado, "but maybe we'll add donuts eventually."
Masa Sushi opens at Independence Mall
A new sushi bar has opened in front of Independence Mall. Masa Sushi and Eastern Kitchen (3532 Oleander Dr.) is owned and operated by Jun Li, owner of Nikki's Sushi located inside the mall's food court.
The Masa menu is extensive with over 30 sushi rolls, as well as nigiri and sashimi. Specialties include Chinese classics, such as Kung Pao and General Tso, as well as noodle dishes, such as yakisoba and chow fun. The chef's specialties – ribs, fish and tofu, mixture of mushrooms – complete the offer, as well as numerous appetizers, soups, salads and desserts. Prices are $ 4 to $ 28.
The restaurant opened at the beginning of December and serves lunch and dinner Monday through Sunday, 11 a.m. to 9 p.m.
Seabird closed until December 31
Chef Dean Neff's downtown seafood restaurant at the corner of Market and Front streets will close until December 31, he announced Tuesday.
Exposure to Covid-19 has been listed as the cause and Neff said that before reopening the modern restaurant, all staff will need to pass several Covid-19 tests, showing negative results.
"We plan to be able to safely reopen for the New Years Eve service and will share any updates on social media," a Facebook post noted.
Anyone with a reservation with Seabird before December 31st will receive a call with the option to reschedule.
---
Do you have any advice or comments? Send an email to [email protected]